Why won't patient lists export to Microsoft Excel? - Academy
After activating a patient table in SystemView, you will need to either select the 'All' button at the bottom of the field options, or re-select your preferred fields prior to clicking the 'Download to XLXS' button. Once completed, this will be refreshed across your SystemView patient tables for future downloads.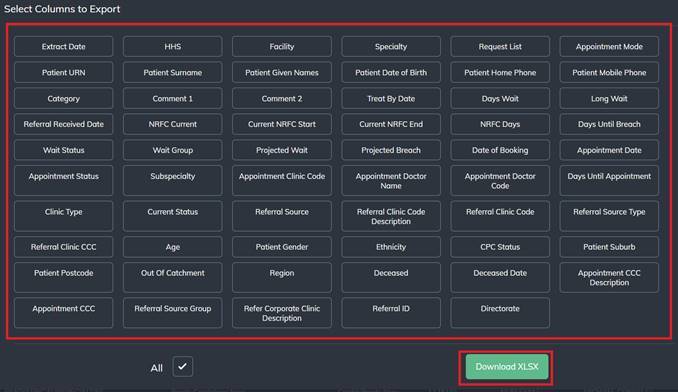 ---
Subscribe to our newsletter
Stay up to date with our latest news, tips and blog posts.